Ski Tunes and Snowboard Tunes Prices
Quick Tune – $15
Machine Sharpen
Machine wax – lasts about 3 days
Basic Tune – $25
Machine Grind on belt
Sharpen
Machine Wax – lasts about 3 days
Regular Tune – $35
Stone Grind
Sharpen
Hand Wax – lasts 7-10 days and conditions the base
Pro Tune – $45
Stone Grind
Minor Base repair
Machine Sharpen
Hand Wax – lasts 7-10 days and conditions the base
Individual Services
Machine Hot Wax $10.00
Machine Edge  $10.00
Hand Hot Wax $15
Binding Mount & Release Check $40.00
Binding Release Test $20
Binding Adjustment $15.00
Miscellaneous Repairs $25.00 per half hour. Includes base, edge or binding repair.
Blue Valley Ski Rentals is your one stop shop for ski tunes and snowboard tunes in Summit County. We have a full shop to get your gear back in perfect shape and ready to go for tomorrow's powder day! Contact us today or drop off your board or skis, and we'll get you back out on the slopes in no time.
We do more than just ski rentals and snowboard rentals, our full tunes are done on the latest state of the art equipment, by trained professionals. We pride ourselves with a job well done, come check us out today for your ski tune in Silverthorne, Colorado.
Most tunes are over night jobs so please bring your ski or snowboards in the day before, but we will be happy to throw a quick wax and edge on your equipment as time permits throughout the day.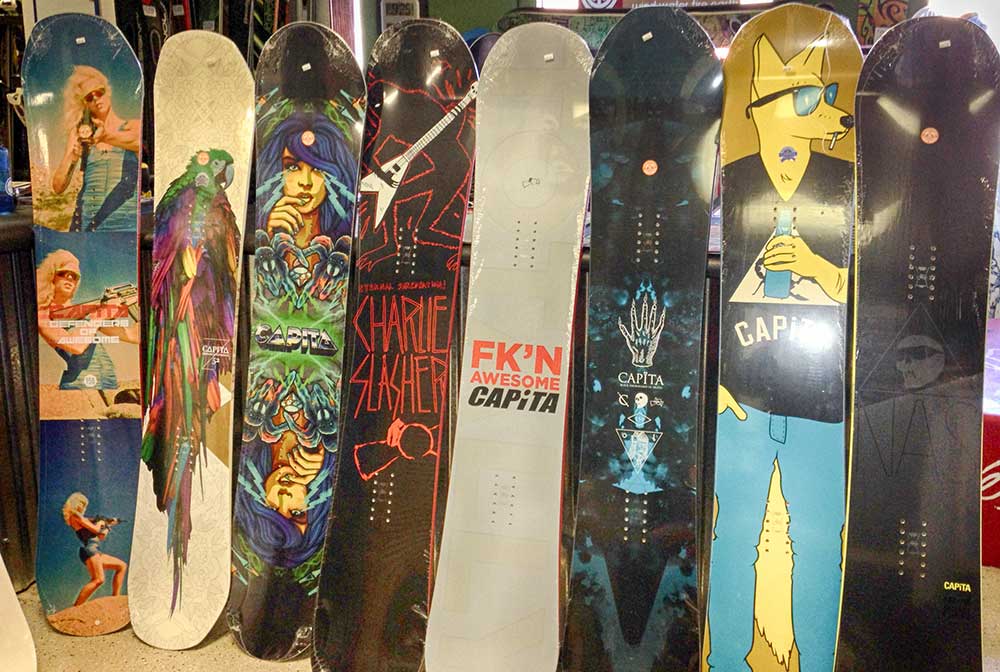 Complete Ski & Snowboard Shop
Complete and unique lines of ski accessories
Snowboards by Salomon, Arbor and Burton (these are all available as demos)
Bindings by Salomon
Clothing by Volcom, 686, Vans and Burton
Gloves by Burton, Dakine, Candy Grind and Gordini
Goggles by Smith and Dragon
Lightweight shells for all seasons
Ski t-shirts and sweatshirts
Clothing and accessories also available for rental
All ski tuning services provided on an overnight basis with brand new Montana Crystal Glide tuning machine
And much more!